The 2018 Huai'an International Semiconductor Industry Forum, hosted jointly by People's Government of Huaiyin District, Management Committee of Huai'an National Hi-tech Zone and Jiangsu Advanced Memory Technology Corporation, grandly kicked off on August 9th, and successfully closed on August 11th.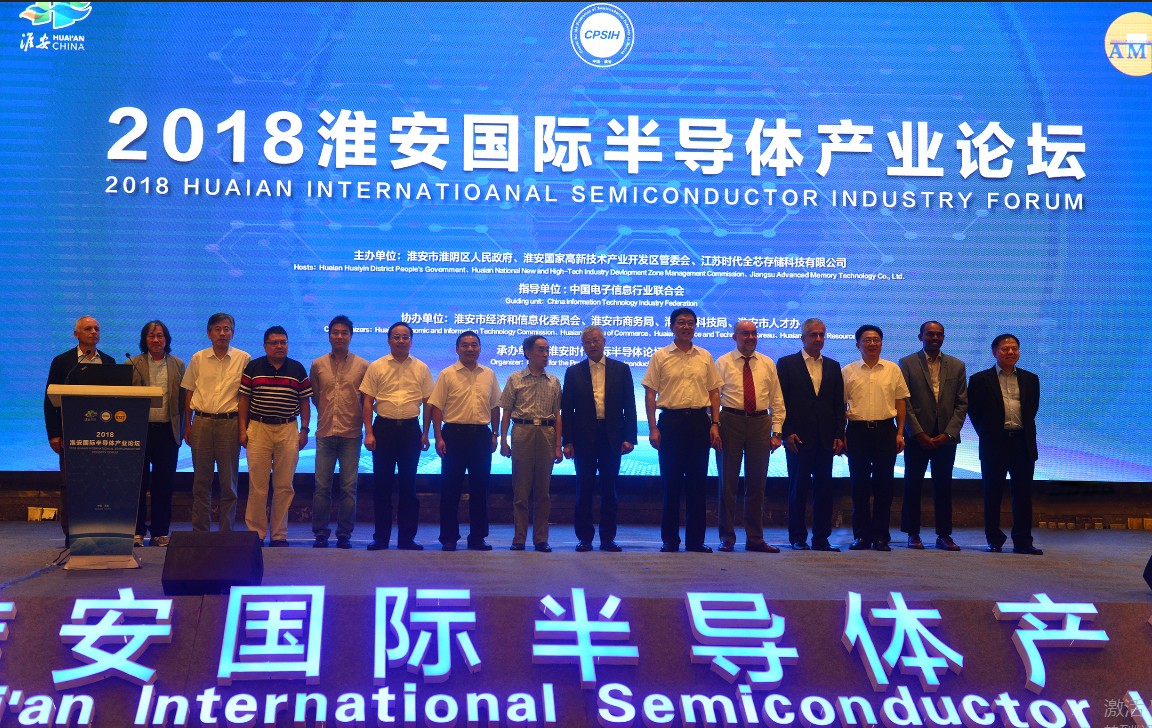 Many VIPs attended the forum, including three national academicians: Jiaming Li, academician of Chinese Academy of Sciences, who also has attended International Semiconductor Industry Forum hosted by AMT for the third time; Ming Hsieh and Dr. Evangelos Eleftheriou, members of US National Academy of Engineering. In addition, there are two IBM Fellows: Dr. Ghavam Shahidi and Dr. Evangelos Eleftheriou. Furthermore, several high-ranking members of China Information Technology Industry Federation, experts from Chinese Academy of Sciences who is working on PCM technology, and representatives of global renowned semiconductor manufacturers, including AMAT, LAM and DNS, have also attended the forum.
The topic of the forum is emphasis on the application of next generation memory and the development of the industry. Participants fully communicated with each other about actual problems during the development of memory technologies. In addition, Shang-Yi Chiang, the formal Second in command of TSMC has also attended the forum and visited the fabricator of AMT, communicated face-to-face with hundreds of technicians.
The forum is highly valued by Huai'an municipal Party committee and municipal Government. Xiaodong Yao, Secretary of municipal Party committee, attended the forum and hosted the inauguration of Huai'an International Advanced Semiconductor Forum Management Center; Huaijin Gong, Vice Director of Provincial Economic and Information Technology Commission, hosted the opening ceremony of the forum; Many other important members of the governments, representatives of international and domestic leading semiconductor manufacturers, experts and investors gathered to Huai'an to discuss about the new trends of the development of semiconductor industry, and sought for the cooperation in the future.
This is the third international advanced memory forum hosted by AMT. This year, the forum is different from the previous two, because the fabricator is complete and the production is nearly launched. The results of the previous forums have been brought into practice. From this year on, a standing management organization of the forum has established, in order to host the forum and guide it into a regularly international platform of technology communication and cooperation.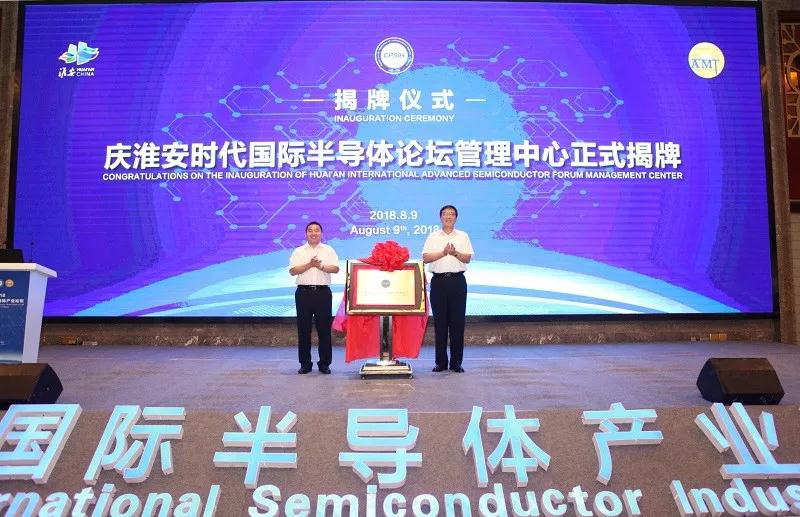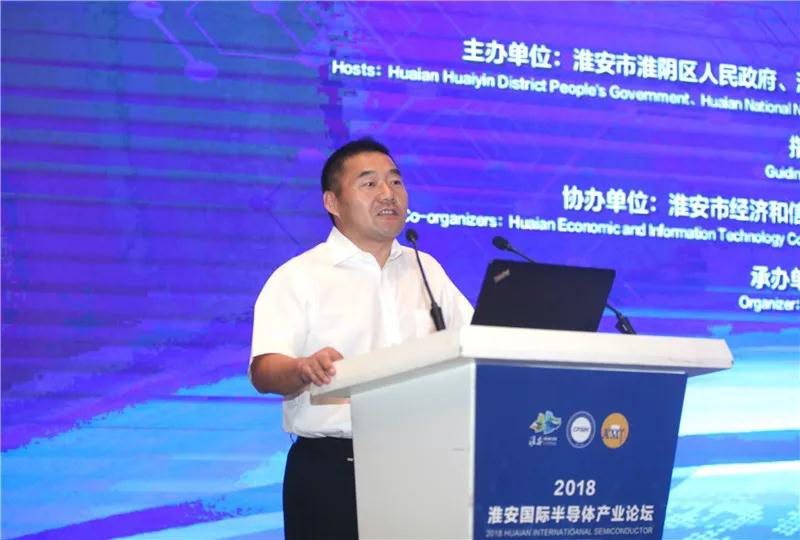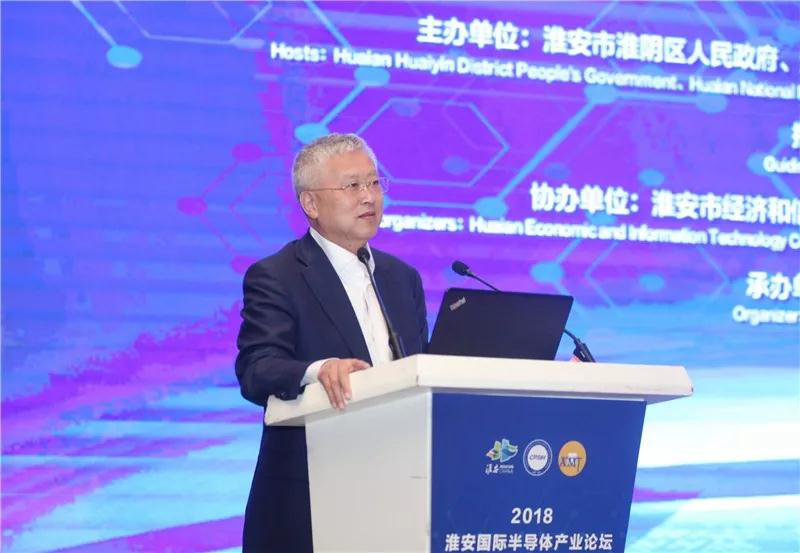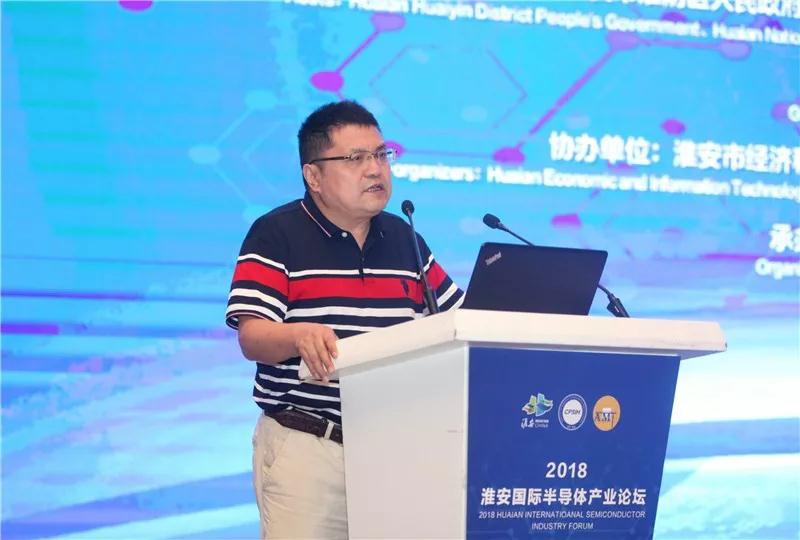 Copy of 2018 Huai'an International Semiconductor Industry Forum Closed Successfully