The 2018 Huai'an International Semiconductor Industry Forum, hosted jointly by People's Government of Huaiyin District, Management Committee of Huai'an National Hi-tech Zone and Jiangsu Advanced Memory Technology Corporation, grandly kicked off on August 9th, and successfully closed on August 11th.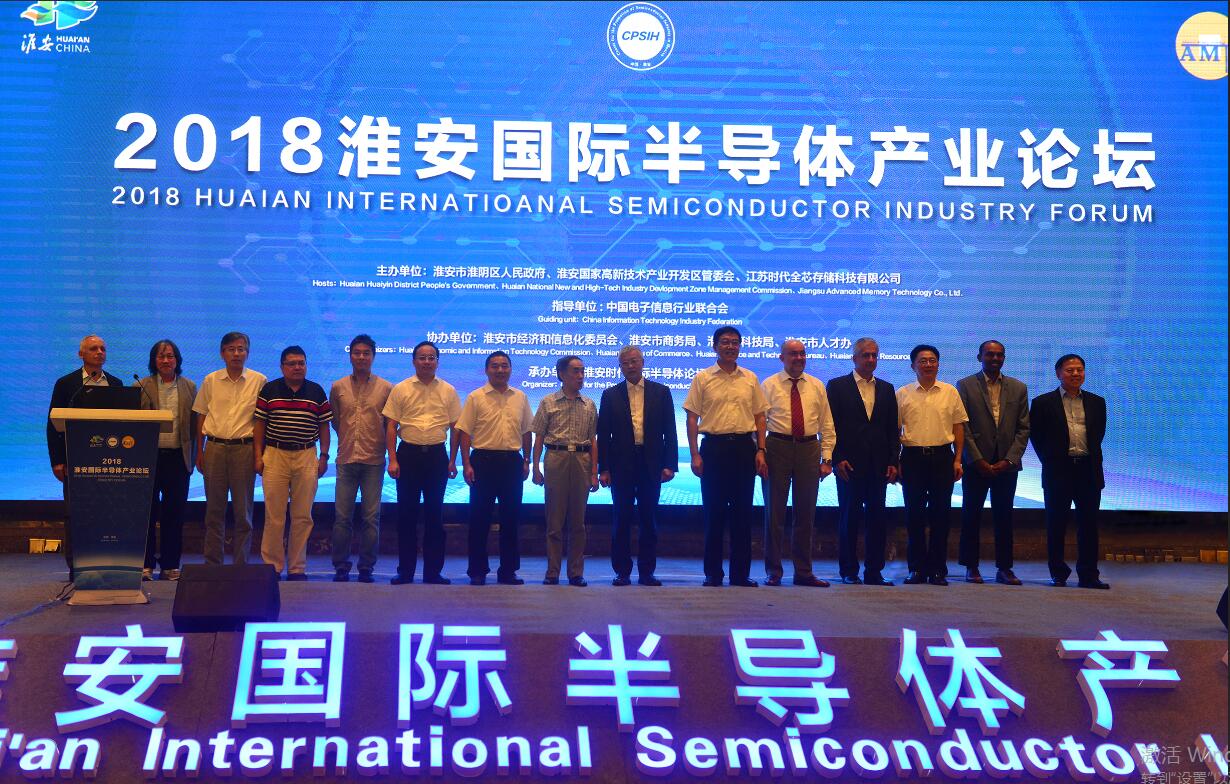 The success of forum had the following characteristics: one was that the gusts attending this forum had high specifications. There were three national academicians attending this forum. Mr. Li jiaming, academician of Chinese academy of sciences, attended International Semiconductor Industry Forum hosted by AMT three times; two academicians of the American national academy of engineering, they are respectively Mr. Xieming and Evangelos Eleftheriou; and two academicians, Ghavam Shahidi and Evangelos Eleftheriou. In addition, There were also leaders of China electronic information industry association, experts engaged in PCM research of Chinese academy of sciences, and representatives of internationally renowned semiconductor manufacturers such as AMA, LAM and DNS.
Second, forum's theme highlights the new generation of memory applications and industrial development. Second, the theme highlighted the new generation of memory applications and industrial development. The lecture on August 9-10 was closely related to the development of new generation storage, with strong guidance and operability, like IBM academician Ghavam Shahidi's "the smallest computer in the world"; academician of American national academy of engineering, IBM academician Evangelos Eleftheriou's "Phase change memory that performs memory body operations"; chief technology officer of AMT, Chung H. Lam's "Neural network sensors and Internet of things devices"; doctor of Lamreserch, Sam carlin 's "Advanced storage technology structure graphics challenges and solutions"; associate professor of electrical and computer engineering, New Jersey institute of technology, 拉尖顿's "Phase change memory calculation"; professor of Hong Kong university of science and technology, Wangwen's "Advances in storage technology materials"; American applied materials corporation, metal coating department, senior global product manager, Zhou chunming's "New generation storage mass production solution" and so on.
Third, activities were rich in content and full of exchanges. In particular, Mr. Jiang shangyi, the former "no. 2 man" of TSMC visited the company on the afternoon of August 10th and the morning of August 11th, and held an on-site exchange meeting with nearly 100 technical and technical personnel of the company, which was also an in-depth exchange on the other side of the scene and achieved fruitful results. We look forward to a better forum next year.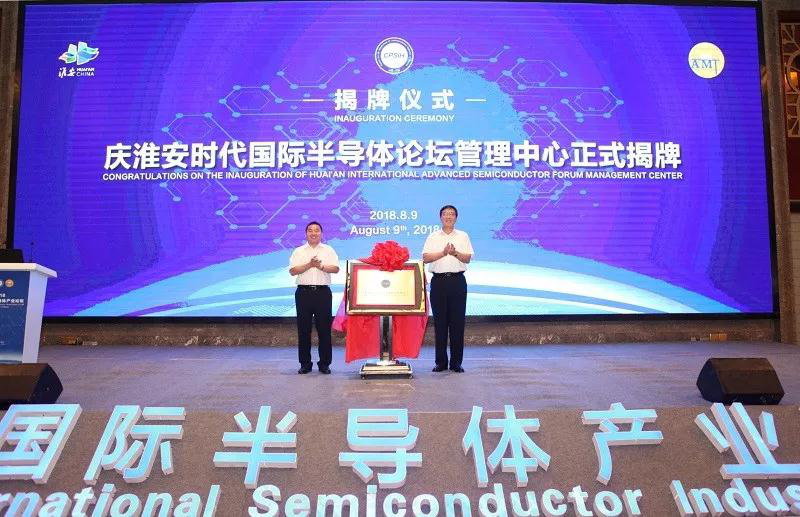 This forum was highly regarded by Huai 'an municipal committee and the government. Secretary of municipal party committee, Yao xiaodong, attended forum and unveiled the "huaian times international semiconductor forum management center". Gong huaijin, deputy director of the provincial economic and information technology commission, presided over the opening ceremony of forum. Xie Ming, academician of the American academy of engineering, served as the chairman of forum and presided over the speech. Vice mayor Gu kun, Zhao quan, Zhu xiaobo and other leaders of the district's four sets, as well as leaders, experts, investors and hundreds of other people in the international and domestic top semiconductor industry gathered in huaian to talk about the new trend of semiconductor industry development and seek a new future of semiconductor industry cooperation.
Chairman of Jiangsu advanced memory technology co., LTD. Zhang long introduced the related situation of forum. This forum was the third international new memory forum conducted under the leadership of jiangsu advanced memory technology co., LTD. Different from the past two sessions, this forum is carried out under the background of the completion of the enterprise's production plant, the entrance of equipment and the imminent offline of products, which means that the achievements of forum have been reflected in practice for several times. At the same time, starting from this year, semiconductor forum will implement permanent, registered permanent organizations, and strive to become a platform to promote international exchanges and cooperation.
Xie Ming said that in recent years, China has accelerated the development of the semiconductor industry, and a number of excellent semiconductor enterprises stand out, especially jiangsu advanced memory technology co., LTD. After nearly a decade of research and development, it is expected to achieve phase change memory products offline by the end of the year, and will fill the gap in the relevant fields in China. Through this forum, many experts in the semiconductor industry at home and abroad and manufacturers in the semiconductor application field gather together for academic and application exchanges, and jointly promote the wider application of the semiconductor industry, especially the emerging phase change memory, and expect China to catch up with the world's advanced level in the memory field as soon as possible.
Dong yunting, director of strategic research center of China electronic information industry development research institute and President of China electronic enterprise association, introduced the development of the whole industry in his speech, and also put forward some guiding opinions and Suggestions on huai'an semiconductor industry's future development planning and positioning, removing restrictive factors and technological innovation. He said that the China electronic information industry association, as the guidance unit of the forum, will play a role in the association's extensive contact with enterprises and boost the better development of huai'an semiconductor industry.
Song zhitang, director of state key laboratory of information functional materials, Chinese academy of sciences, said that under the strong support and service of all levels of huai'an and huai'yin government, jiangsu advanced memory technology co., LTD., phase change memory prototype of the modern factory has appeared. This will write in huai 'an industry development history thick brush, in the construction of premier zhou's hometown in the process of brilliant. He said that this forum will gather a strong driving force in the technology industry to contribute to the development of China's emerging storage technology, and he hopes to seek more cooperation opportunities with huai'an semiconductor industry.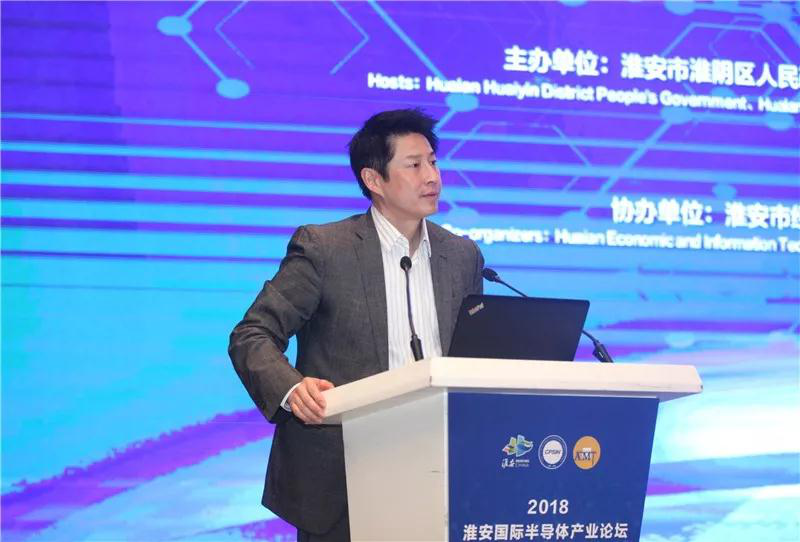 KouKou Suu made a speech on behalf of ULVAC president, 小日向. He expressed his firm support to jiangsu advanced memory technology co., LTD. in mass production technology, and looked forward to further strengthening cooperation with enterprises in technology development.
Yang jianhui, general secretary of Huai 'an times forum management center, issued articles of association, functions and service scope. The center was registered and established at the end of 2017 to undertake daily management, expert services, consulting services and other matters of huaian international semiconductor industry forum, which will help expand the influence of huaian high-tech zone as China's emerging integrated circuit industry base.
Talking about new trends,Copy of 2018 Huai'an International Semiconductor Industry Forum Closed Successfully