On July 30, 2019, Yao Xiaodong, the secretary of the Huai'an Municipal Party Committee of Jiangsu Province, and Cai Lixin, the mayor of Huai'an city, respectively led Wang Weikai, Qi Shouyu, Zhang Guoliang, Zhou Fengqin, Tang Daolun, Zhou Yi, Zhao Quan and other city leaders to Jiangsu Memory Semiconductor Co., Ltd. (AMS). to conducted on-site observations on major projects of phase change memory. Huaiyin District leaders Liu Zeyu, Zhu Xiaobo, Sang Shaohuai and others accompanied the research.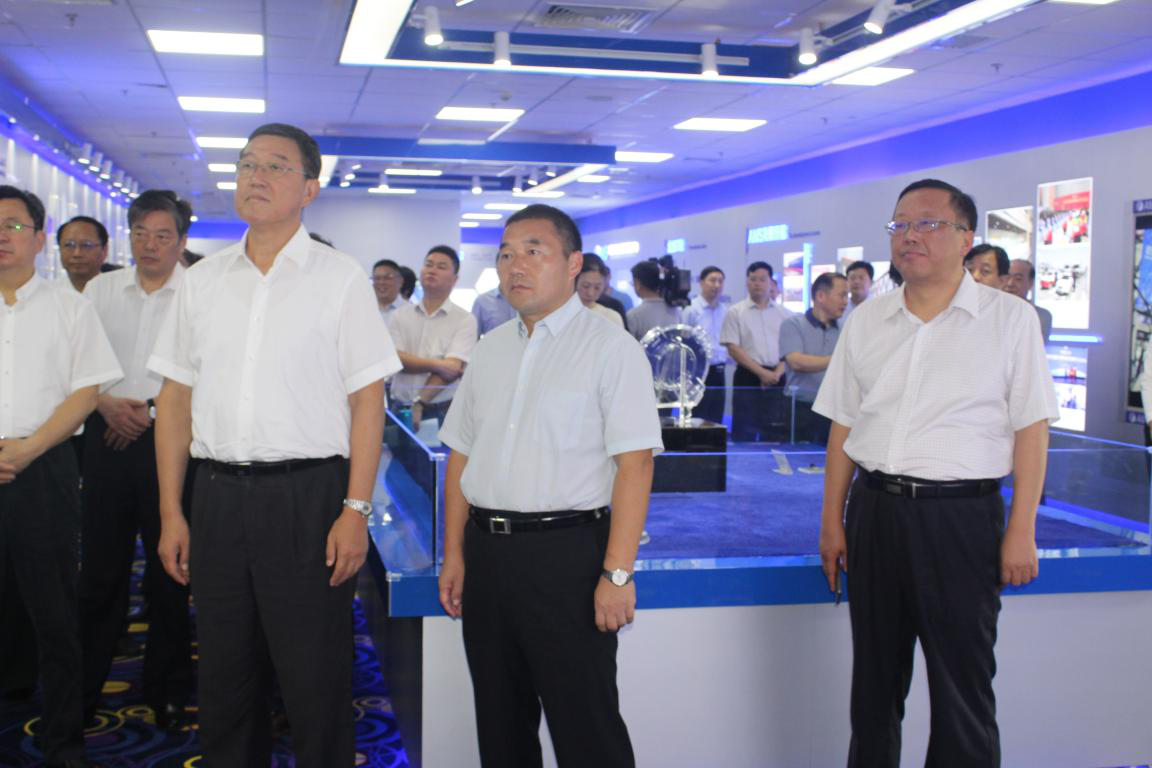 (from left: Yao Xiaodong, Zhang Long, Liu Zeyu)
Chairman Zhang Long introduced to them that PCM is recognized as the most mature and advanced fourth-generation phase change memory technology in the industry. In the future, it will not only gradually replace most existing memory markets, but will also greatly expand the existing memory market, especially it is still in the market for big data, Internet of Things, wearable devices and other markets in the infancy, and the prospects are extremely impressive. Since it developed from 2009, AMS has accumulated a series of achievements and progress, and cooperated with foreign countries to conduct a new generation of phase change memory (PCM) research. It has set up R&D centers in the United States, Taiwan, Hong Kong and Beijing. After 10 years of introduction, digestion, innovation and independent research and development, AMS has become the only company in China that has complete intellectual property rights and masters the technology and process of PCM memory. In December 2018, AMS and phase change memory projects were approved by the Ministry of Industry and Information Technology for "one-stop" application plan and entered the national development strategy. The company's products will be mass-produced in August this year. At that time, AMS will be the only company in the 12-inch phase change memory chip factory under construction in recent years.
Subsequently, Liu Chunfeng, Director of Production, introduced the company's production process and current situation to them.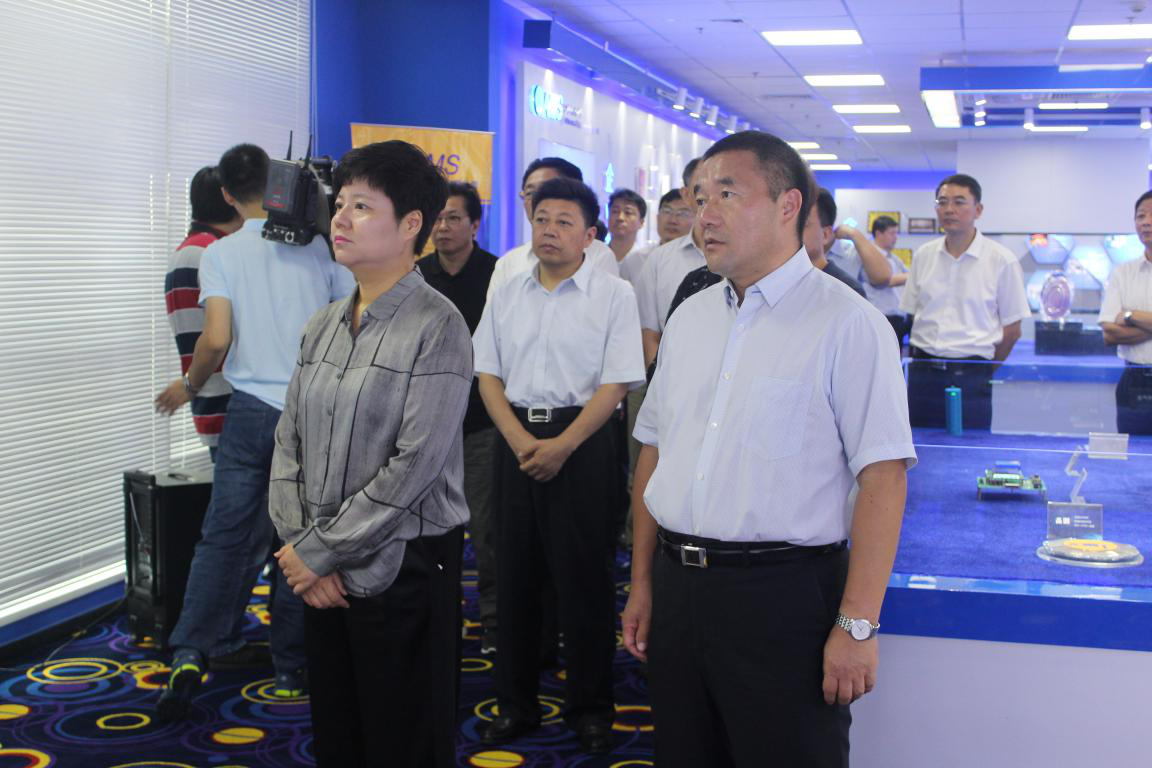 (from left: Cai Lixin, Zhanglong)
After listening to the introduction, secretary Yao fully affirmed and highly praised AMS's R&D and innovation capabilities, professional technology application capabilities and the company's gratifying achievements in recent years, and expressed that it is very much expected that the mass production of AMS products will open up a new chapter in developing Chinese local chips. Mayor Cai expressed her affirmation of AMS's breakthroughs and innovations in technology, research and development, and said that under the background of the rise of the semiconductor industry into a national strategy, she is very optimistic about the development prospects of China's industrial chain in PCM.
Secretary Yao and mayor cai respectively led the team to AMS to observe the major projects on site.