On the afternoon of August 27, 2019, the second staff basketball game sponsored by AMS Basketball Association (ABA) was grandly opened and a fierce opener was held.
On the morning of the 27th, after the successful conclusion of the 2019 Huai'an International Semiconductor Industry Forum and AMT PCM Product Announcement, the employees immediately devoted themselves to the afternoon basketball game. It not only demonstrates the multiculturalism of Jiangsu Advanced Memory Semiconductor Co., Ltd. (AMS), but also is an important manifestation of the strong technical and spiritual outlook of AMS employees.
(Chairman Zhang Long speaking)
At the opening ceremony, the referees and the participating teams arranged the team in a uniform and high-spirited manner. The athletes and referees made speeches respectively. Later, Chairman Zhang Long gave an opening speech. He said that this year is the year when AMS realized the first product mass production, and it is also the year when AMS "core" sailed. We must further stimulate our own eagerness, cultivate the fighting spirit and enhance team cohesion. The various tasks are very heavy. AMS is holding a basketball game here to stimulate the original tense atmosphere, to gather strength and to accumulate pre-action.
(Chairman Zhang Long and Director Yang Jianhui pulled down the flowers)
(The players compete fiercely)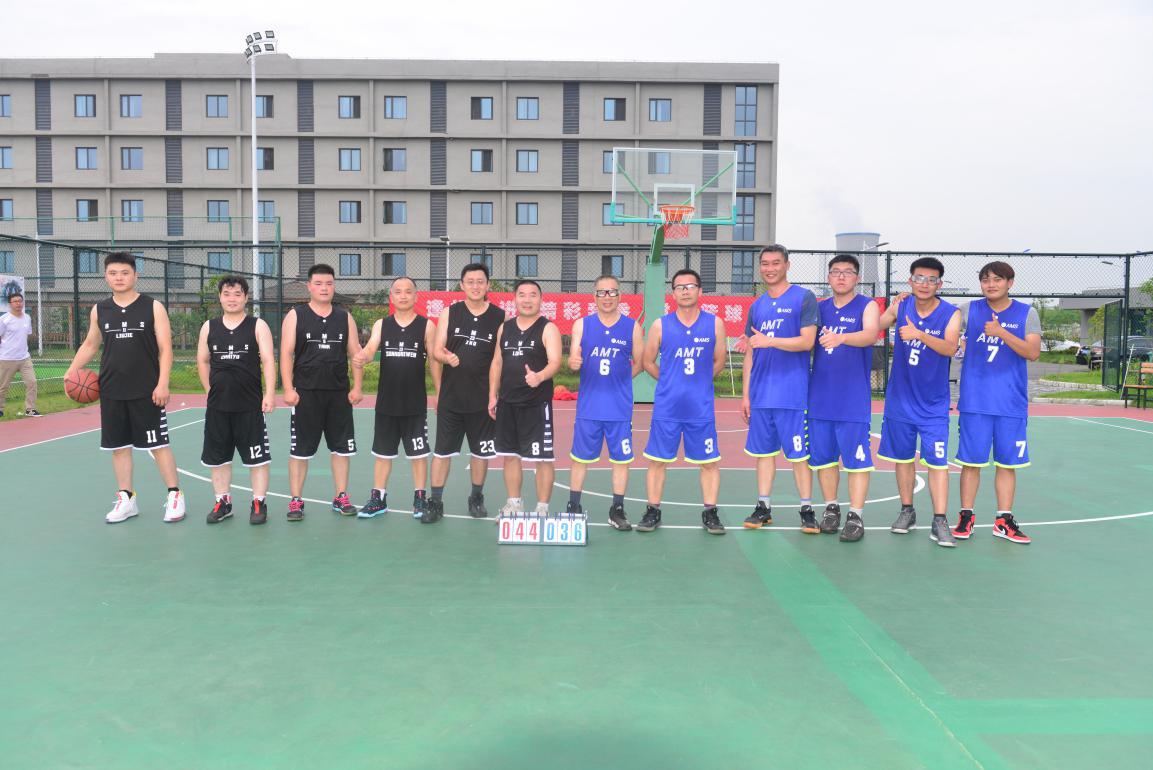 (Chairman's Office VS Beijing R&D)
Subsequently, the opening ceremony of the second AMS staff basketball game was officially started with the chairman and director Yang Jianhui pulling down the flower of the basket. The first match between the Chairman's Office and the Beijing R&D team was played, and Chairman Zhang personally went into battle. After 60 minutes of fierce competition, Chairman's Office won the game.
ABA Second Staff Basketball Tournament Grand Opening